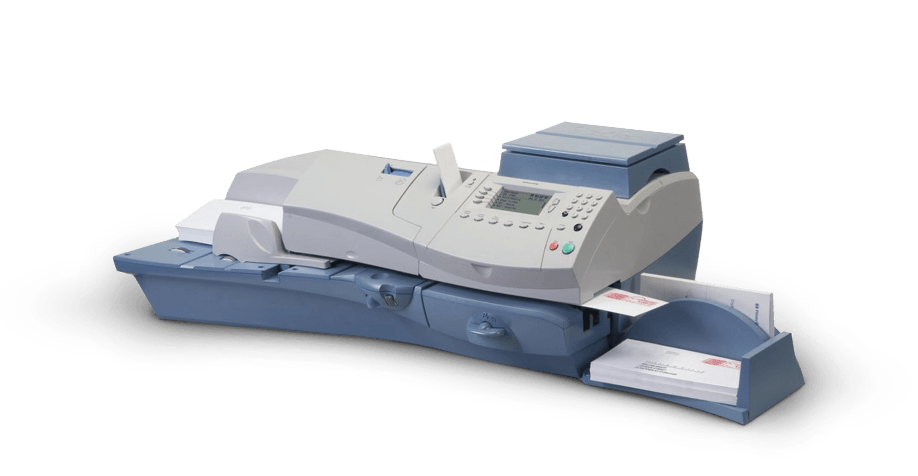 AS380
Mailmark™ Compliant
The automatic feeder on the AS380 means it's capable of processing up to 95 items per minute. This machine is compliant with Business Mail Advanced so it's ideal for businesses regularly doing mailshots or invoice and statement runs. It comes with an automatic label dispenser and optional weighing platform of up to 35kg.
read more
Download brochure
ASP1500 SendPro
Mailmark™ Compliant
The ASP1500 SendPro makes the whole mailing process easier by allowing larger stacks of mail to be automatically weighed, sized, and processed through the machine according to postal rules. This franking system will help you minimise costs and maximise mail acceptance. With optional full colour printer.
read more
Download brochure
ASP3000 SendPro
Mailmark Compliant™
The ASP3000 SendPro is our most powerful solution, for high-output mail operations looking to grow their business. The ASP3000's fully automatic feed of like-sized mail is capable of processing up to 310 letters minute. With colour touch screen display and optional full colour printing.
read more
Download brochure