SendPro C & SendPro+ receive coveted editors choice award
20th September 2020
Pitney Bowes have just been given a 'coveted Editor's Choice Award' for SendPro C/+ from Print IT Reseller magazine.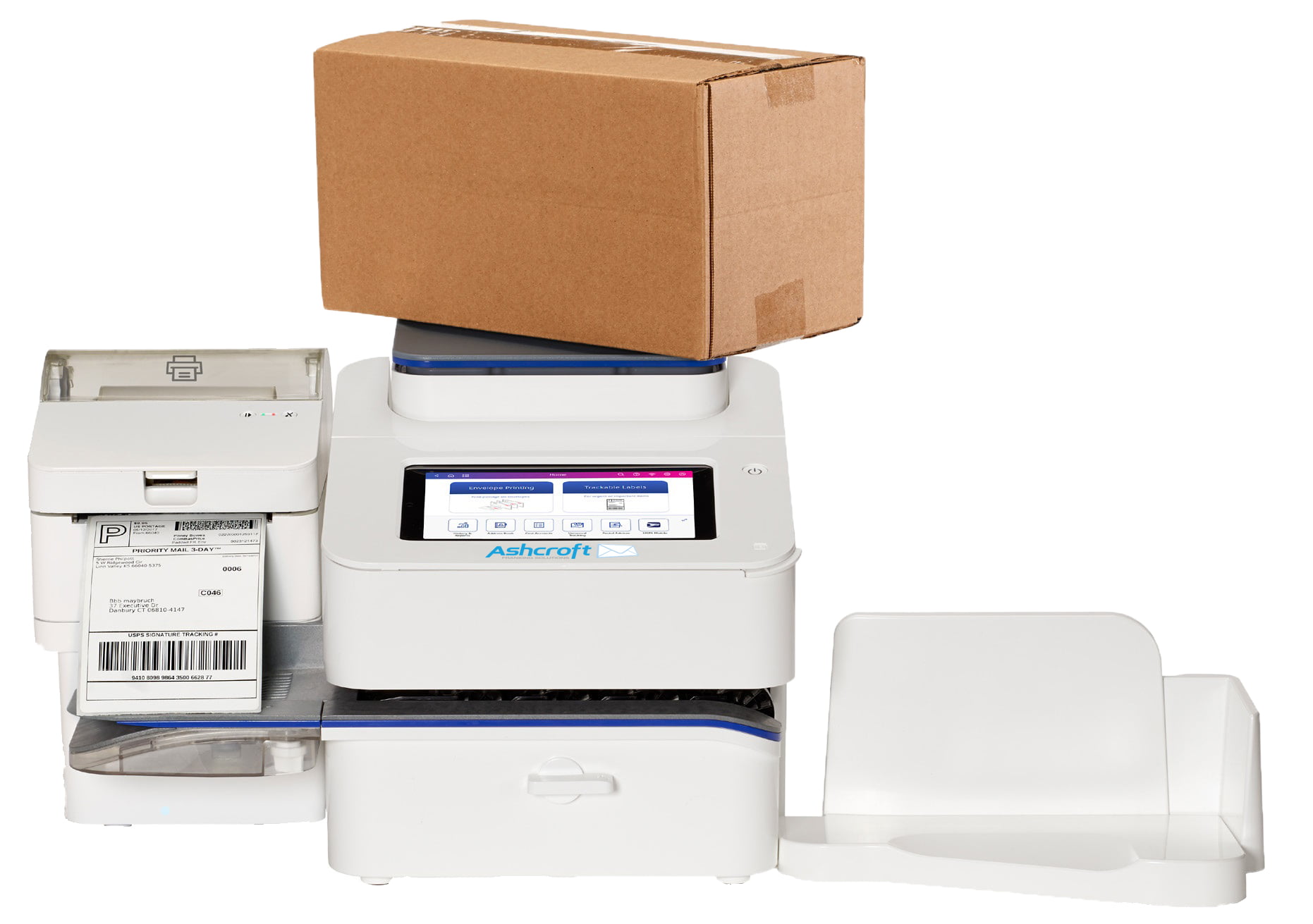 Not only have these new products brought a fresh look to the Pitney Bowes franking machine range but, with the dramatic changes to shopping and work patterns this year and the transactional growth of shipping packages & parcels, the SendPro + makes shipping simple and cheaper with its integral shipping application and beneficial (Pitney Bowes negotiated) Parcelforce rates. Read the full article below.
SaaS-based sending solutions
Pitney Bowes' SendPro+ and SendPro C next-generation sending technologies are available to businesses in the UK, for the first time. SendPro+, an all-in-one shipping and mailing solution, makes it easy for businesses to choose the best value sending option for each letter or parcel with Royal Mail and Parcelforce Worldwide. For businesses focusing purely on mail, SendPro C provides a streamlined way to process mail accurately and efficiently. Compact, connected and easy to set up, the technologies work just as effectively from the remote office as from the traditional workplace. Each device has a touchscreen, userfriendly Android interface and real-time tracking. SendPro+ leverages SaaS-based systems to generate real-time carrier information, tracking capabilities, alerts, reports and analytics. These provide clear visibility into every end-to-end journey for Royal Mail and Parcelforce Worldwide tracked shipments, supported by SendPro. The technology has a digital scale to assign the correct parcel label or postage, and an integrated label printer which enables the printing of compliant shipping labels directly from the device. SendPro C streamlines and simplifies mail processing through its tablet display and shows support options such as notifications, diagnostics and support articles. For both technologies, automatic rate updates and a shared address book across available carriers save time and automate laborious manual processes. Standardised spending and usage reports give businesses visibility over costs and users also benefit from substantial Mailmark postage discounts.
We have been partnered with Pitney Bowes for many years and we are delighted to be able to give our customers the opportunity to get their hands on either the SendPro C or SendPro +. Both machines are simple to use and offer an all in one sending solution, whilst also allowing customers to save up to 33% on their postage costs.
For more information on either the SendPro C or SendPro +, please give us a call in 0800 458 2880 or email info@ashcroftmailing.co.uk