Which franking machine is right for your business?
28th September 2016
Choosing the right franking machine
Choosing the right franking machine to suit your businesses needs is more important than you may think. Franking machines give a business the ability to save a lot of money on their postage but it is important to make sure you are using the right machine for your mailing volumes to avoid any unnecessary costs.
Step 1
Probably the most important step when it comes to choosing the right franking machine for your business is working out how much mail and what types of mail you send i.e. letters, large letters, parcels etc on a daily/weekly/monthly basis.
Step 2
Once you've worked out your mailing volumes its then time to see which of the 3 levels of franking machines available is right for your business.
Low Volume – up to 25 items a day
Low volume franking machines are suitable for the entry level customer. Our low volume franking machine range is designed to give a small business customer a more cost-effective way of handling their daily postal requirements, whilst providing the convenience and professional image of a franking machine.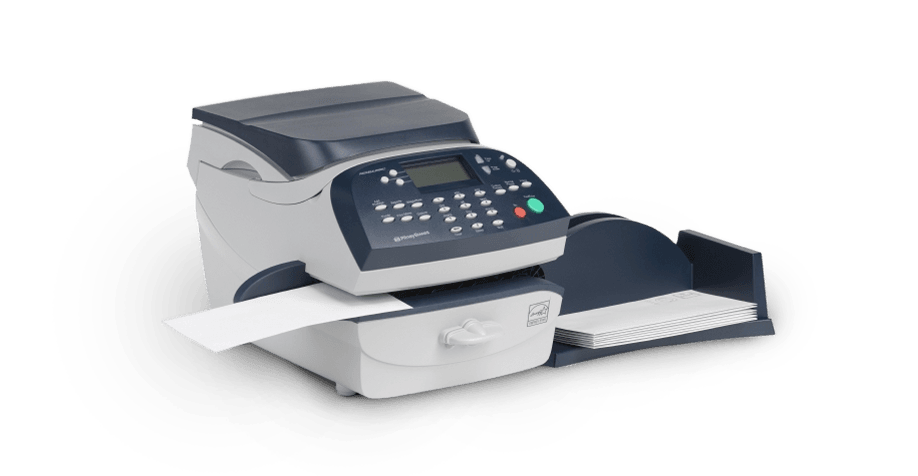 Medium Volume – up to 50 items a day
Our Medium Volume Franking Machines are designed for roughly 26 -50 letters per day. They are capable of franking at slightly higher speeds and some even come with automatic feeders. Ashcroft's medium volume franking machines are built for ease of use for all your postal requirements.
Our high volume franking machines are suitable for businesses producing a lot of post, with regular mailshots, invoicing runs etc. The high volume systems can also benefit from larger discounts with new services such as business mail advanced and online accounting services.
Step 3
Once you've done all your calculations and selected which category of franking you think your business would fit in to, it's finally then time to start looking at some machines. Each of our franking level categories has a range of 3 machines.
When choosing the machine, you should consider the average amount of impressions the ink cartridges for the machines produce, as these often differ even within the franking level categories. Another thing to consider is whether or not you would like to lease or buy your franking machine.
Once you've got a rough idea of what you want, CALL US! Our team will carry out a thorough post survey to make sure you've chosen the right machine for the job. A correctly recommended franking machine should be cost effective and last between 6-10 years.
If you would like more information or a helping hand in choosing your franking machine then contact us on 0800 458 2880 or email info@ashcroftmailing.co.uk