AS280
Mailmark Compliant™
The semi-automatic feeder of the AS280 allows for faster processing of up to 65 items per minute. It comes with a larger weighing platform and the option of a bigger weighing capacity of up to 12kg, plus this machine has an automatic label dispenser so it makes light work of sending out large envelopes and parcels.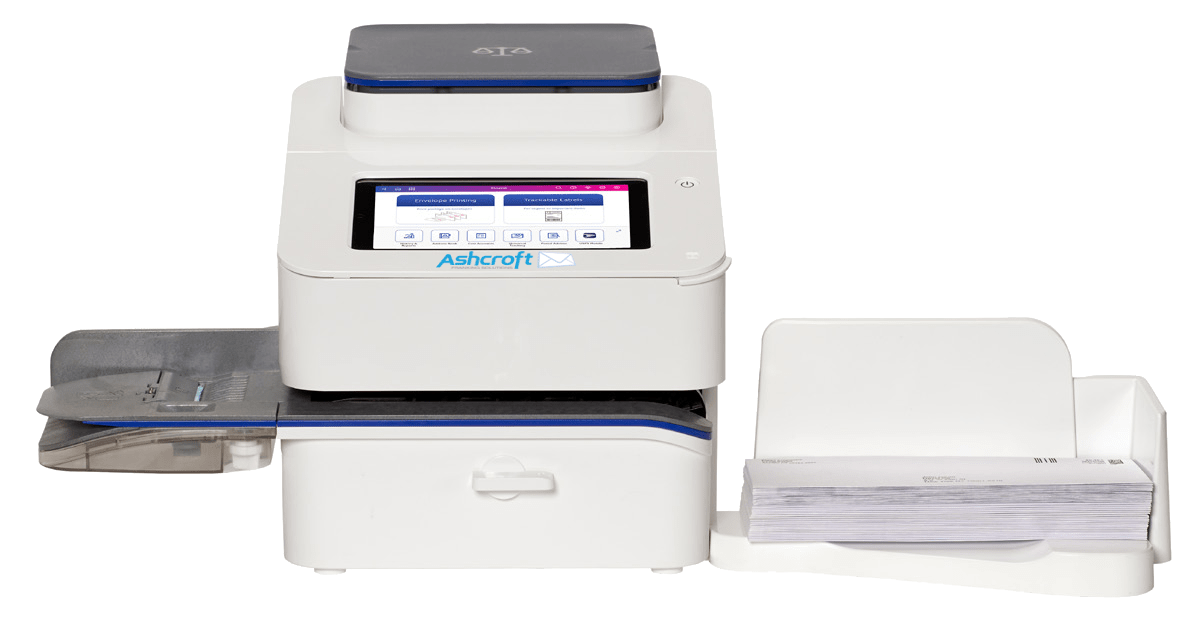 SendPro C
Mailmark Compliant™
Introducing a new generation of sending solutions from Ashcroft Mailing Solutions. The SendPro C is the simplest, all-in one technology for office mailing. This complete sending solution makes it easy to process mail, all from one place.
SendPro +
Mailmark Compliant™
Simplify the way your office sends domestic and international parcels with Royal Mail and Parcelforce® Worldwide. By integrating with the shipping label printer and the digital scale, the SendPro+ solution makes it easy to weigh, compare service options, print shipping labels, track parcels and manage expenses online.